Metal Building and Tank Coatings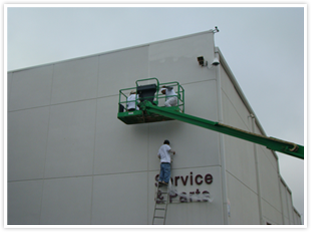 Ashcon provides a variety of services for your Industrial painting needs. We first start out cleaning or degreasing your building exterior using water blasting or sand blasting. We then apply specialty coatings based on your industrial requirements.
Refinish Your Floors with Epoxy, Urethane and Non-skid Coatings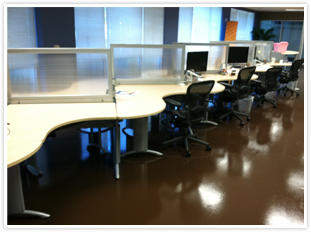 From warehouses to auto dealerships, Ashcon can restore your business flooring to its orginal sheen. With epoxy floor enamel, your flooring can be protected from the wear and tear of everyday business activities.
Restore Your Coated Pipes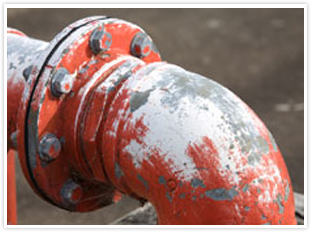 Ashcon Painting can refinish faded and pealing paint on existing interior and exterior pipes. Our team of professionals painters can remove existing faded paint by sandblasting. We then refinish with a new coat of durable industrial coating, the color matching the current industry standards for appropriate pipe identification.
Restore Your Parking Lot Striping for Improved Visibility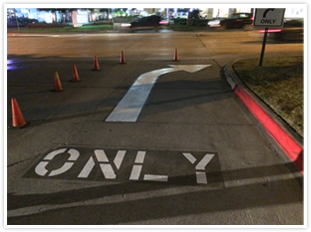 After so many years, your industrial building's parking lot may need a new coat of paint. Ashcon's team of professional painters can restore your parking lot with a bright coat of paint for improved visibility.