Exterior Restoration
After many years of harsh Texas weather or high traffic congestion, your commercial building exterior may need refurbishing and restored. Ashcon provides a variety of services that are used to restore your business exterior by replacing worn and old paint, removing traffic soot, or repairing exterior surfaces.
Water Blasting
Sand Blasting
Masonry Repairs
Exterior Painting
By revitalizing old and weathered surfaces with a new finish, we can restore your business exterior with a fresh new look.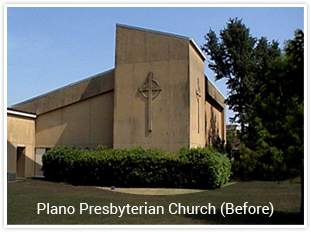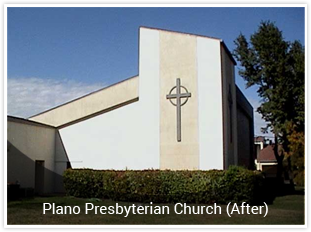 Restore Your Parking Lot Striping for Improved Visibility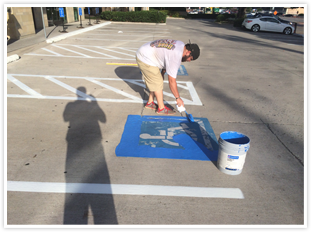 Are your customer's having trouble determining wher to park? your commercial building's parking lot may need a new coat of paint. Ashcon's team of professional painters can restore your parking lot with a bright coat of paint for improved visibility.
Epoxy Floor Coatings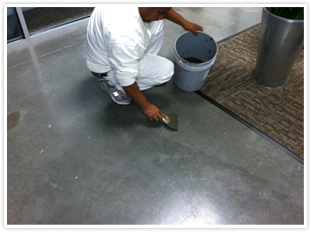 From warehouses to auto dealerships, Ashcon can restore your business flooring to its orginal sheen. With epoxy floor enamel, your flooring can be protected from the wear and tear of everyday business activities.